CKFC has been fortunate to partner with some of the sports most innovative and passionate companies. These companies not only support CKFC's club, events and tournaments they strive to improve every moment an angler has on the water.  It's because of our generous sponsors that we are able to help grow this sport. Thanks for supporting our club and the sport we all love!
It's CKFC's pleasure to welcome KBF as a 2021 Club Partner! As we all know, KBF is the main force behind the growth of our sport. The Nation's foremost organization that engages, supports and informs kayak bass anglers and kayak bassing! If there is a club we should all support, it's KBF. KBF is really working hard at creating a Pro Kayak fishing tour, opening doors in the mainstream media for sponsorship opportunities and helping the world learn more about kayak fishing. We need to show them some love by becoming members and help them…help us! www.kayakbassfishing.com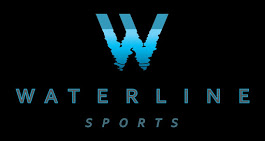 If you're in the market for a kayak, trailer, or accessories, the place to go is
Waterline Sports
!  They can provide you with a personal demo or you can attend one of their demo days. Their customer service is second to none! If you have a kayak need, Waterline Sports, can take care of you.
www.waterlinesports.com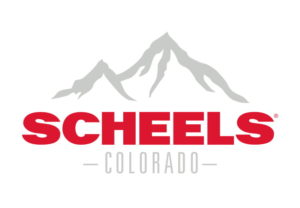 Scheels once again will be a 2021 Sponsor. Appreciate all the support they gave us last year! Highly recommend you take a trip and go to Scheels.  They have everything you could possibly need, when it comes to the outdoors.  They even have a Ferris wheel inside their store! This is not only a place to shop, but a place to visit. Visit in store at their Johnstown location, Colorado Springs location (coming soon!!), or online! www.scheels.com

New sponsor for 2021 – KastKing – AFFORDABLE INNOVATION: KastKing offers reels, line, and much more at various price points that every fisherman can afford. They are ALL IN with CKFC this year with a 15% discount for all paid members and giveaways for the TOP 5 at every tournament this year! https://kastking.com/
Murillo PLLC at the Southern Colorado Clinic in Pueblo. Is a full spectrum family medicine and multi-specialty clinic. Serving Southern Colorado since
 1976. This physician owned practice takes great pride in providing each patient with the highest level of care. 
For all your Primary Care and Specialty Service needs, please go no further than Southern Colorado Clinic www.southerncoloradoclinic.com
Dynamic Lures – COMING SOON
MissileBaits is giving CKFC a 25% discount.  How awesome is that!  Love that they are supporting CKFC.  Their lineup of soft plastics is top notch.  The baby D Bomb and the Bomb Shot are two of my favorites.  Go to their website and use that discount to fill up your tackle boxes!    www.missilebaits.com
Stealth Rod Holders  may not be a household name yet, but they will be in the near future!  Their patented cam system design for rod holders is a game changer!  Their system has a "true" quick release.  If you're trolling, or dead sticking a bait over the side and you get a bite, all you have to do is grab your rod and in one motion lift set the hook and release the rod from the rod holder….The game has changed, and Stealth Rod Holders have the winning product!                www.stealthrodholders.com
Jackson Kayak is a 2021 CKFC Sponsor!!!  What a great company to be supported by.  Known as a top brand in the whitewater market, they are also top of the food chain in the Fishing Kayak market.  If you are in the market for a new Yak, check out a Jackson Kayak!  Appreciate their support!                                                                                www.jacksonkayak.com
Back for 2021! Want a battery that will last longer; want a battery that weighs 1/2 the weight of an SLA; want a battery that charges up to 5x faster;  Your answer to all these questions is YES and Dakota Lithium offers the best Lithium batteries at a very affordable price point.  Check them out!  Go further, last longer, play harder.        www.dakotalithium.com